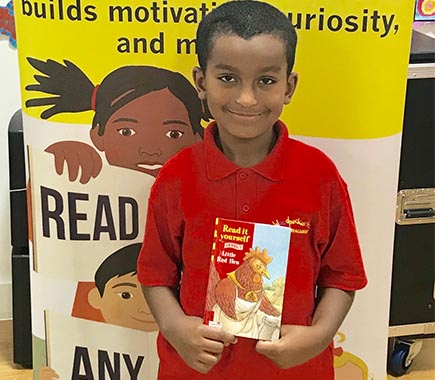 Read Aloud. Every child. 15 mins. Every Day.
We believe daily reading has the potential to help transform the performance of our pupils not only during the years they spend with us but after they leave for secondary education and when entering the world of employment.
Numerous studies, in this country and abroad, reveal that reading aloud with young children is not only one of the best activities to stimulate language and cognitive skills; it also builds motivation, curiosity, and memory.
Look out for Read Aloud events at the school each term.
Read Aloud Book clubs
A trial of the first Read Aloud book club will run in March at Cuckoo Hall Academy for year 3s. If successful, with the support of parents and volunteers, we will be looking to roll the clubs out across the Trust's primary schools.