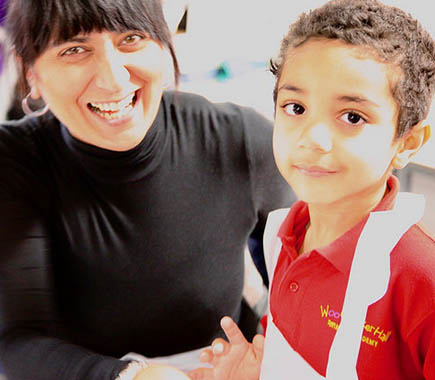 Welcome to the PTA at Woodpecker Hall
PTA sayfasına hoşgeldiniz.


Somalian translation tbc
Bengali translation tbc

Newly relaunched PTA for 2018/19.

Now is a great time to get involved with us as we are going to relaunch the PTA at the school at the start of the new academic year.
Do you have a child that attends the Woodpecker Hall Primary Academy? Have you thought that it would be good to get more involved in the school, but weren't too sure how?
Could you help us to run events at the school? Do you have some great ideas to bring parents together? Would you like to meet other parents?

Then please read on!
What is a PTA? 
All the CHAT schools in the Trust have a PTA (Parents Teachers Association).  This is an organisation run solely by volunteers who help raise money to support the school by providing materials, resources and facilities for the benefit of our children.  The PTA does this by running a variety of events throughout the academic school year. It's also a lot fun. You get a great sense of satisfaction that you are making a very real contribution to the life of the school. Plus you get to make friends with lots of like minded parents.

Parent and Teacher link:  This is vital in a well run school. Parents are very important in building relationships with teaching and learning staff whilst organising PTA activities. This helps to bring us all together and promotes good communication between parents and staff whilst working towards a common goal.
Why not get involved? 
Can you volunteer for the Woodpecker PTA? Would you like to join our new mailing list?

This doesn't  mean committing to lots of meetings or taking too much of your time.  We are all parents - so we know exactly how busy everyone is. You can choose your level of involvement. You could become a committee member. You might want to get our regular update of forthcoming events so you can pick and choose when and how you can help us. It could simply be that you want to get involved as a general member of the PTA and join our Whatsapp group and be first to know about  events.
We are recruiting!! Here are some of the attributes that you could bring to the PTA:
• Innovative ideas for new events
• You have a special skill (i.e. you specialise in fundraising, are good at planning, have great networks with parents)
• You may perhaps have a flair for arts & crafts
• You might have a passion for gardening and can help with many projects throughout the school
• You may just want to be part of the PTA family and share your ideas and opinions, helping us when you can

Contact us

Please get in touch with us, because whatever contribution you can give is much needed and appreciated.

PTA Chair: Tara Gordon email: PTA@Woodpecker Hall Academy to join the PTA .

Suggestions   
Email us for any suggestions or improvements regarding the PTA.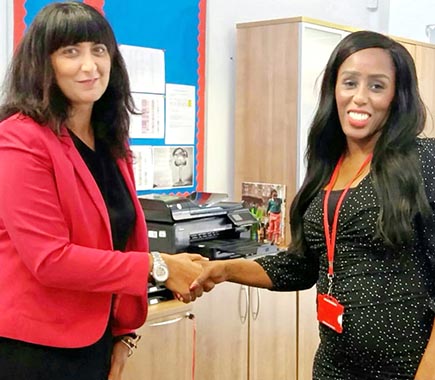 Chair of the newly re-launched PTA, Tara Gordon meeting with headteacher, Sharon Parson.
Tara and Sharon discussed ways the PTA could work closely with the school over the next academic year.
The PTA is looking for more parents to get involved in the life of the school.
Want to get involved?
Download the Join the PTA flyer