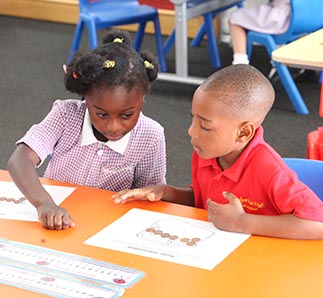 Come and look around!
Open days are very important opportunities for parents and carers of prospective pupils to come into the school.
We love showing parents around our school!
Open days will very but could include:

Tour of the school with a senior teacher/ leader 
Opportunity to see the school in action with pupils 
Picking up an information pack
Your opportunity to ask questions 
We look forward to welcoming you to our school. Let us know if you are coming by contacting the school office.
Nursery open days
Open Days announced

Monday 30th September 9-10 am - Monday 14th October 9-10 am - Friday 1st of November 9-10 am - Friday 8th November 9-10 am - Thursday 21st November 9-10 am - Wednesday 4th December 9-10 am - Wednesday 11th December 9-10 am.

If you cannot make one of these days, just contact us and we will arrange a visit that is convenient for you 0208 804 4126.

Robin Hall, the joint nursery of Cuckoo Hall Academy and Woodpecker Hall Primary Academy, provides 120 fully funded pre-school places for 3-year-olds.

We offer flexible days and also additional hours at a highly competitive rate.

Our nursery children are happy, love coming to our provision and have an excellent relationship with our amazing team. Children leave our nursery well prepared for their first year at school.