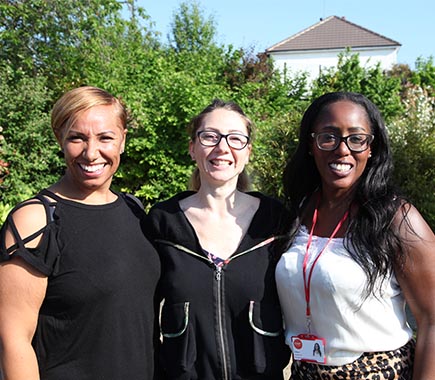 Newsletter July 2019
From Head teacher, Sharon Parson

Dear Parents and Carers,
It has definitely been a busy year with so much accomplished in a very short space of time. I would like to thank all of the parents and carers for your support over the year this is greatly appreciated, I look forward to working even more closely with you next academic year.

I would also like to thank the staff team, I am pleased to have a great team of people to work with, they are dedicated and caring and always have the children at the heart of everything they do. I wish you all a lovely summer and a well-deserved rest.

New Term
Reminder that children start back school on Thursday 5th September 2019.



Uniform
Please ensure that your child has the correct school uniform-the red polo shirt, purple logoed jumper, black trousers, dress or skirt (Not Grey), black shoes and white or grey socks. Also P.E kit which includes red P.E shorts/sweat pants and black trainers or plimsols All items can be purchased from the school shop. From September if your child does not have the correct uniform a phone call home will be made for you to bring in the correct clothing, I would appreciate your full support on this matter.

Summer Sun
Please take care in the summer sun remember to stay hydrated and to wear sun block to avoid sunburn. Wherever possible try to find shaded areas when the sun is at its hottest.

And finally, from all of the staff at Woodpecker we would like to wish you a wonderful summer. Hopefully you are able to relax and enjoy the good weather. We wish you well and look forward to seeing you in September.
Ms Sharon Parson (Head teacher)
'It is not what you do for your children, but what you have taught to do for themselves that will make them successful human beings'

Newsletter May 2019

Dear Parents and Carers,
It has been a very busy few weeks with Year 6 and Year 2 SATs. The children have worked extremely hard over the last few months and I'm sure that the final results will be a testament to their efforts.
During the upcoming weeks the Year 6 team have organised a range of fun activities for the pupils in Year 6, we ask that you support us by completing permissions slips promptly and ensuring that children arrive on time for trip days.
INSET Day
A reminder that we have an INSET day on 8 July. Children will not attend school.

Lots of wonderful things happening at Woodpecker
The children and teachers have been very busy!
We have had a fantastic cultural diversity day, a visit from exotic animals, and a hugely successful and very enjoyable phonics alien day.
Our ever popular Read Aloud and book swap events have continued to run and remain a big hit. We also held our first 'Dads and lads' event. There are plans to hold another due to the demand.
While we can't publicise everything we are doing in school, you can stay in touch through our website, Facebook, Instagram and Twitter.

Coffee mornings – sex and relationships
As part of our commitment to teaching the wider curriculum we will be running a sex and relationships workshop for all year groups.
Before the workshops we will have two coffee mornings on the 28th June at 8.45am and 6.00pm. These will detail what each year group will be taught on this subject.
At the end of the presentation parents will be given an opportunity to ask questions about any aspect of what you have heard.
I urge you to come along if you have any concerns about this aspect of the curriculum.
Once the coffee mornings have taken place, you will also receive a letter giving you the opportunity to opt out, if you still feel unsure about your child participating in the workshops.
Term time holiday requests
We have had an increase in the number of parents requesting term time holiday requests.
Please can I remind all parents that term time holiday requests will only be granted in exceptional circumstances, for example a death in the family.
Parents who insist on taking children out of school during term time will be given a penalty warning and in some cases will even be fined by the local authority.
I know that often holidays become very expensive during half terms or end of term breaks, but it would not be considered a good enough reason not to have your child in school.
I want to thank you for your cooperation with this matter.

We have new PTA chairs
Thank you to Raquel Miguel and Valentina Ratescu (pictured here with me on Friday) who have agreed to be our joint chairs and are already busy working on some great ideas for future events.
Raquel and Valentina would like to welcome all parents to a PTA meeting on Wednesday 5th June 2019 at 3.00pm.
It will be an opportunity for you to get an update on upcoming events and also to share ideas regarding future fund raising.
We need as many of our parents as possible to be involved in the PTA. Its also a great way to meet and get to know other parents.
Book swap and bake sale
The PTA and the Community Outreach team are having a Book swap and bake sale on the 17th June at 3.00pm in the KS2 playground.
Summer Fair
Don't forget to join us for one of the highlights of the school year on 6 July (11am-3pm).
Key dates
Make sure you check the school calendar to keep in touch with everything that is happening over the last two months of the academic year.
Finally, I would like to wish all of our Woodpecker Hall Families an enjoyable half term.
Ms Sharon Parson (Head teacher)
'It is not what you do for your children, but what you have taught to do for themselves that will make them successful human beings'

Newsletter April 2019
From Head teacher, Sharon Parson

Dear Parents and Carers,

Welcome back, I hope everyone had a restful Easter break.
Breakfast club and Saturday school
The term will be extremely busy as always, we are in the midst of final preparations for Y6 and Y2 SATs tests.
Alongside this, we also have the phonics screening check.
As a final boost, we are sending home letters for specific students to attend Saturday school if your child has been offered a place I cannot emphasise how important it is for them to attend.
The places are offered free of charge at no additional cost to the parents and ensure that pupils are given an opportunity to consolidate their learning.
The Y6 SATS week begins the 13th May.
Early morning breakfast club for all Y6 pupils will be provided and we advise that all Y6 pupils attend.
We will also be hosting a special breakfast for Y6 pupils on the Friday and we would love for you to attend to celebrate the end of SATS for Y6.

Parents coming into school

It was lovely to have so many parents turn out for the Morning reading sessions in class during book week.
The children truly enjoyed having their parents in to share a book with them, we hope that because the session was so popular we can run another session in the summer term.
It was also lovely to have our Dads here this week for the 'Lads and Dads' activity, it was clear to see that the pupils and Dads enjoyed the tasks.
Thank you to The Community Outreach Team for arranging this programme.
Curriculum

Please look out for the termly overview that will be added onto the curriculum page of the website.
The overview will allow parents and carers the opportunity to view what will be covered in each year group over the course of the summer term, and give a great way to support your child at home.
A massive thank you to all of parent and carers for embracing our new project homework, we can safely say that our first attempt has been a huge success.
Over the next few weeks, we will go back to sending home Maths and English homework and resume project homework after the half term.
It is going to be a busy but exciting term ahead, I look forward to sharing with you all of the highlights and for your ongoing support as we move through the term.
Attendance
We have Introduced a new system to reward classes with the highest attendance.
Currently, our attendance falls in line with government guidelines of 96%, but as a school we aim for 100% attendance across the school.
Our weekly assembly celebrates the classes with the highest attendance and at the end of each half term, the classes with the highest attendance receive a class reward.
In the spring term the classes with the highest attendance were: KS1-Daisy class and KS2-3C

We hope this encourages all of our pupils to make the effort to be in school every single day.
Year 4's trip to Jump In
This section is for Year groups to write a section about something they have enjoyed in class or school over the past month.
The first year group to do this task will be Year 4.

"Year 4 were lucky enough to go to Jump in in Enfield. We travelled by both foot and bus and despite the weather, we had a wonderful day! Jump In is an indoor trampoline park and the building is filled with multiple activity areas including the trapeze, a dodgeball area, a wrestling area and multiple trampolines! We ate our packed lunches, had our informative, funny and understandable safety talk and before we knew it- we were ready to get jumping!"

Have a great week

Ms Sharon Parson (Head teacher)

'We do not inherit the earth from our ancestors we borrow it from our children'

Newsletter March 2019
From Head teacher, Sharon Parson

Dear Parents and Carers,
Welcome back, I hope you had a great half term.
We are very busy introducing a range of curriculum changes in both English and Maths.
Already we can see the improvement in the quality of work and the level of enjoyment.
This week we have started a 6 week block of project- based homework across the school (but not in Year 6).
This homework requires you to support your child and is very hands on.
We hope that it makes the experience of completing homework more enjoyable.
Next week we have another exciting event - World Book Day.
 We will be changing how we organise World Book Day by having a week of reading inspired activities across the school.
The theme for 'Book week' is childrens books from around the world. This is an ideal opportunity to tell your child a story from your home country.
We have World Book Day celebrations on the Thursday 7 March and hope that all pupils make the effort to dress up as their favourite book character.
Phonics

It was disappointing to find that very few parents attended the phonics meeting.
The phonics meeting was an opportunity for parents to discuss the phonics test that Year 1 pupils will complete in June.
The low numbers mean that we will now run this workshop again and hope that the parents who did not attend make the effort to come next time.
Please look out for the new date on the website.
Red Nose Day
On the 15th March we will be celebrating 'Red Nose Day', children will have the opportunity to buy their red nose at Woodpecker, please donate to this worthy cause.

Fantastic art week

There have been some exciting activities over the last few weeks.
Art week was a great success, we now have an amazing art instillation at the front of our building and graffiti art based on our school values in our Zen garden.
Most children had the opportunity to work with our local artists and this culminated in our Art exhibition which we hope you enjoyed.
Have a great week

Ms Sharon Parson (Head teacher)

'We do not inherit the earth from our ancestors we borrow it from our children'
Newsletter December 2018

From Head teacher, Sharon Parson

Dear Parents and Carers,
The end of term is fast approaching and I can definitely say that it continues to be a very busy time at Woodpecker.
I would like to thank all of the parents who attended the 'Helping your child with homework' workshop, parents definitely found the advice given to be useful.
Meetings

The next coffee morning  will be on the 16th January for all Year 6 parents, we will discuss how to prepare your child for the upcoming Year 6 SATs papers.
There will also be a meeting on the 18th January for Year 2 parents regarding SATs.
Children in Need

Children in Need was a great success. Thank you to all of the children and parents for getting into the spirit of the day. we definitely saw a range of fantastic hairstyles, even the teachers and support staff made a great effort. We are pleased to say that we raised a lot of money for 'Children in need'.
Standards

We recently had a visit from the Education governor. His role is to ensure that standards across all trust schools are high and check that pupils are being given every opportunity to be successful.
He was very complimentary of the school and the changes that have been made. He also commented on the behaviour of the children and the studious atmosphere of the school.
During December we have had a range of happy events in the school culminating in our Christmas performances the week of 10th December. We hope as many of you as possible were able to attend.
Holiday closure
Just a gentle reminder that the school will be closed on the 20th and 21st December for staff training. Sorry for the inconvenience, and thank you for your patience with this matter.

Remaining Woodpecker Hall Christmas Events
17.12.18    Class Christmas parties (non-uniform)
17.12.18    Pantomime visit to Miliifield (Y5/Y6)
19.12.1      Christmas lunch for pupils(staff to help)

Wishing you an amazing Holiday when it arrives
Newsletter October 2018

From Head teacher, Sharon Parson

Dear Parents and Carers,

I know that many of you have already seen me in and around school, but this month is officially my start date.

I am excited for the future of Woodpecker and have many plans to ensure the school continues its journey towards excellence.
In my short time here I already feel like 'part of the furniture' because staff, parents and children have been so welcoming.
Already, we have implemented some small but important changes.
Homework

You should now know that your child will be given weekly homework on a Friday, and that this will be due back the next Wednesday.
Homework is extremely beneficial as it helps to reinforce what your child learns in school, so your help with this is very important.
New after school clubs

We have also introduced a range of additional after school clubs run by our teachers. The clubs have already proved to be very popular and many of them are now full.
If your child did not receive their club of choice this term, I am sorry but they will be added to the list for Spring term and will be given the opportunity to participate then.
INSET days

I would like to apologise for the change to some of the dates of our Inset days. There are however, exceptional circumstances for the changes.
We have moved the Inset days from the 7th January 2018 and 3rd May 2019 to the 19th October and the 20th and 21st December. There is a need for the school to work on improving the curriculum and it was important to begin this immediately. 
We have the opportunity to plan and implement for this on these days and hope that you understand that by focusing on improving the curriculum we support your children to thrive and achieve the best possible outcomes. Thank you for your patience and support with this.
School Uniform
Please can I remind you that children should only wear appropriate school uniform.
Children should have the red Woodpecker T-shirt, the purple Woodpecker jumper or cardigan and black skirt/trousers. Please refrain from buying grey skirts and grey trousers as this is not the correct uniform.
The school also has Woodpecker rucksacks and book bags. Children must use these bags - instead of bringing their own.

Lateness
I have already noticed that we have an issue with lateness in our school. I cannot stress enough the importance of bringing your child to school on time. When your child arrives late they miss the first part of the morning and then have to spend time catching up in class, this obviously is not the best way to start the day. School begins at 8.30am and finishes at 3.00pm.
Harvest Festival
Thank you for all of the contributions made by our Woodpecker families to harvest festival, we were able to collect a range of tins and dry goods to support the food bank in our local area. We were praised by the food bank for donating the equivalent of no less than 600 meals. A special thank you to Ms Gibson and staff for helping to make the vent a success.

Visit by an Olympic athlete
Many of the children enjoyed the visit by a Olympic athlete, Peter Bakare,the British volleyball player.

They took part in a variety of sporting activities and learned important skills. They were also inspired by Peter's professional story as he described a range of difficulties that he had to overcome along the way to his amazing journey to the Olympic games.
Peter's visit was funded by a charity. Thank you for raising £1952 for the school to use to get more sports equipment!
Premier League football kits:
Both the boys and girls football teams are fully kitted out in their brand new Nike kits sponsored by the premier league
PTA relaunch
I am delighted that new Chair, Tara Gordon, has been organising meetings of the new PTA. I know they have lots of plans for the coming months. Well done for organising a successful Lego Card swap.
You can get more information about the PTA here.