Farewell from Mr Penkert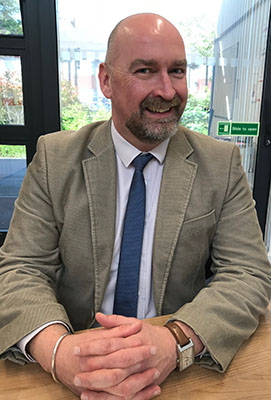 Dear Parents and Carers,
It is with great regret that I must announce that I have taken the very difficult decision to resign as Headteacher of Woodpecker Hall Academy. As you will know, I come from Waterford in Ireland and that is where my family still live. At this present time, I am needed by my family at home and I therefore hope you will understand the reasons for my departure. After 20 years in London it is now time for me to return to my homeland.
This has not been an easy decision for me to make as I also feel a great responsibility for our "Woodpecker Hall family," however I know that my successor will continue the work that has been done over the last three years to ensure Woodpecker Hall goes from strength to strength.
I would like to thank Marino Charalambous, the CEO of CHAT for his understanding and support and also the Board of Governors of Woodpecker Hall Academy and its Chair Rev. Dr Alan Beavis, for their continued dedication and hard work on behalf of the school.
CHAT is currently recruiting for my replacement and I want to assure you that the organisation is seeking candidates of the highest calibre to lead Woodpecker Hall forward. All members of the staff community will be informed as soon as my successor has been appointed.
I have been so lucky as Headteacher to have led such a supportive and hardworking team. I would like to thank all the staff at Woodpecker Hall for their hard work, dedication to education and commitment on behalf of the pupils which resulted on our excellent Ofsted report in September and which continues on a daily basis. I can truly say that I have never worked with such committed teachers and my successor is very fortunate to inherit such a committed team.
As Headteacher I have seen the school grow to full capacity, and there have been many positive changes since I took up the post three years ago. This has been due to the hard work of everyone involved in our school community; yourselves, the staff and, always most importantly our pupils. I think the most important change has been the strengthening of the cohesiveness of our school community and I am sure, as parents and carers of the most important individuals in that community, that you will offer our new Headteacher every support in ensuring this strong family ethos continues.
I am also very happy that Mrs Victoros and Miss Donoghue will be returning to Woodpecker Hall following maternity leave in the coming months, and I know they will ensure continuity in the school alongside the new Headteacher.
I have spoken to the children today to tell them that I will be stepping down as their Headteacher. I have explained to them that my own family needs me but I will be regularly in contact with their new Headteacher to check how they're getting on. The pupils of Woodpecker Hall are very special individuals and, while departures are never an easy thing, the one thing that we can all be sure of is that change is inevitable. I am confident that there are exciting times ahead for Woodpecker Hall, and I know our pupils will continue to practise their virtues of resilience and perseverance and I look forward to hearing of their many future successes.
It has been a great honour and privilege to be Headteacher of Woodpecker Hall for the past three years and I am deeply grateful for the days I have spent here and the support I have had as Headteacher. Now, as I must take my leave, I wish the school and all in the "Woodpecker Hall family" every good wish and success for the future.
And, if you're ever in Waterford…. Do look me up!
Sincerely,
Mr P.