Reception Pupils Meet Firefighters!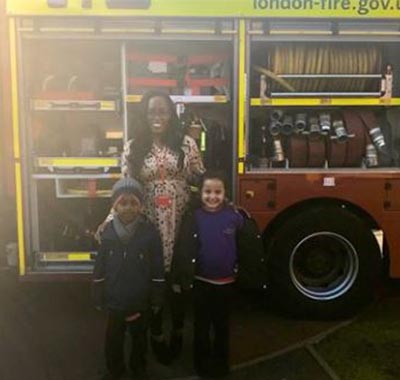 The Fire Brigade came into Woodpecker Hall last week to meet with our Reception children.
Our pupils were so excited to be visited by one of our most vital emergency services.
The Firefighters explained what their job is to the Reception pupils and drove their Fire Engine into the school for all the pupils to see!
They all had a chance to climb aboard the Fire Truck and speak to firefighters!
A few lucky pupils even got the chance to wear their helmets!