Trustees take school tour!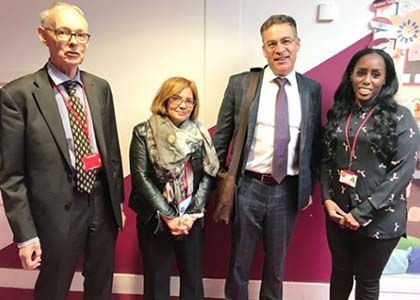 Headteacher, Sharon Parson, showed Trustees around the school this week and briefed them on the latest progress being made across all the age groups, as well as the challenges ahead.
The trustees were able to visit a classroom and talk to pupils.
They saw a range of fantastic work by the children and were suitably impressed by all the talent we had in the school.