Reception Year Open day on 23 March 2018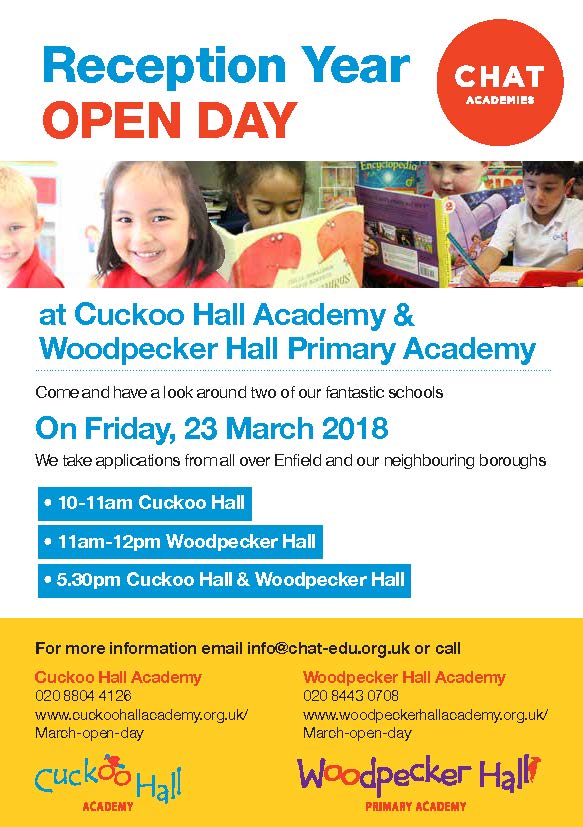 Join us at Cuckoo Hall Academy (10am & 5.30pm) and Woodpecker Hall Primary Academy (11am & 5.30pm) on Friday, 23 March

Keep your options open if you don't get your first choice on 17 April.
Come and have a look around two fantastic schools.

We take applications from all over Enfield and our neighbouring Boroughs.

Take a personal tour with the headteacher. See the school in action. Pick up an information pack and have an opportunity to ask questions.
Chance to win an Amazon Echo (on registration)

Refreshments
We provide:
•    An excellent education
•    Dedicated staff
•    Outstanding pupil behaviour
•    Great facilities
•    Strong values
•    All-though education to 16

For more info:
info@chat-edu.org.uk or call 0208 804 4126
www.cuckoohallacademy.org.uk/March-open-day