The Woodpecker Hall spelling bee!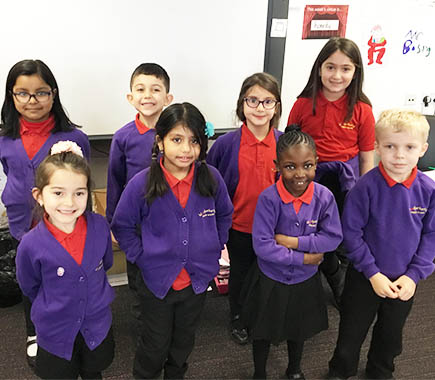 Year 2 Spelling Bee
Over Christmas all children were sent home with the 64 common exception words to learn.
Common exception words are high-frequency words that KS1 children are most likely to encounter.

They were then tested on 40 of them. The top 4 from each class then competed in a spelling bee where they had to stand and recite the words.
Some of the trickiest words were – beautiful, people, everybody, would, should, father.

The finalists were – Ibosh, Keziah, Aaron and Laila (Bluebell class) Lavin, Eliz, Eliyah and Jasmin (Buttercup class)
The winners were – Laila, Eliz and Lavin
All the finalists were given special certificates.