Trust to trial book clubs in primaries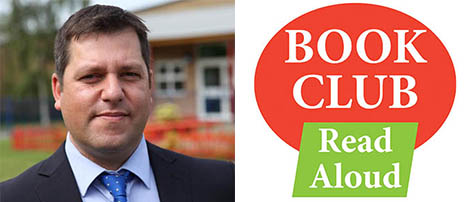 CHAT Academies Chief Executive Officer, Marino Charalambous, has announced plans to launch Read Aloud Book Clubs across the Trust's four primary schools: Cuckoo Hall, Woodpecker Hall, Kingfisher Hall and Enfield Heights.

A trial will be started next month for a group of 15 Year 3 children at Cuckoo Hall Academy.
It will aim to put together a simple model that can be supported by parent volunteers after they have received training with support from the Trust's Community Outreach team.
If successful the book clubs will be rolled out to the other schools. Marino said:

"As a father of young children myself, I know how important daily reading is. All the research shows that children who read for as little as 15 minutes every day do much better in all subjects, including maths. That's why last year I launched Read Aloud and the reason I now would like to see book clubs in the schools."
Parent partnership

"Our teaching and learning staff are very hard pressed to run additional clubs and with so many of our fantastic parents asking me how they can help more in school, we came up with these plans to create another partnership between the class room and parents."
Wizard of Oz

"The first book will be The Wizard of Oz and I am told we have 15 very excited young children waiting to start. We want our book clubs to be fun, with lots of activities, with elements of music and drama, crafts and story-telling."
The original Read Aloud initiative, has been one of the most popular the Trust has ever run.
Council praise

It has secured very positive media coverage and was praised by Enfield Council and its Cabinet member for Education, Cllr Ayfer Orhan.