Woodpecker Hall's reverse advent calendar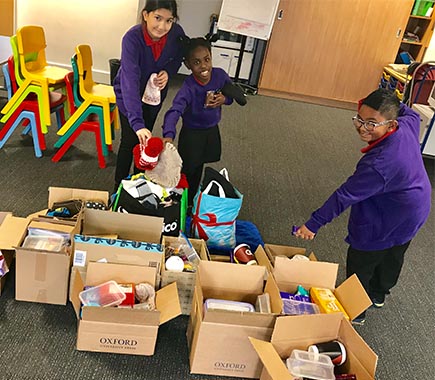 Woodpecker advent calendar

We have been collecting reverse advent calendars for local homeless charity, TODOS.
The charity are collecting the donated, food, clothes, shoes etc from the school and will be distributing them to the homeless within our local area.
Pictured, helping pack the boxes, are Zeynep, Cherry and Reece.

Mr Basing said "We were overwhelmed by the generosity of the Woodpecker Hall family"

Read more

Almost 4 years ago now, 2 brothers would put together so-called care packages, then drive into London, and hand them out to those in need. Three years later, they have helped numerous amounts of people and have 20 volunteers and 2 outreach stations.

They feed over 100 people every single week; no matter the weather, or occasion, TODOS are there.
To find out more click here.