Wellbeing programme for children launches at Woodpecker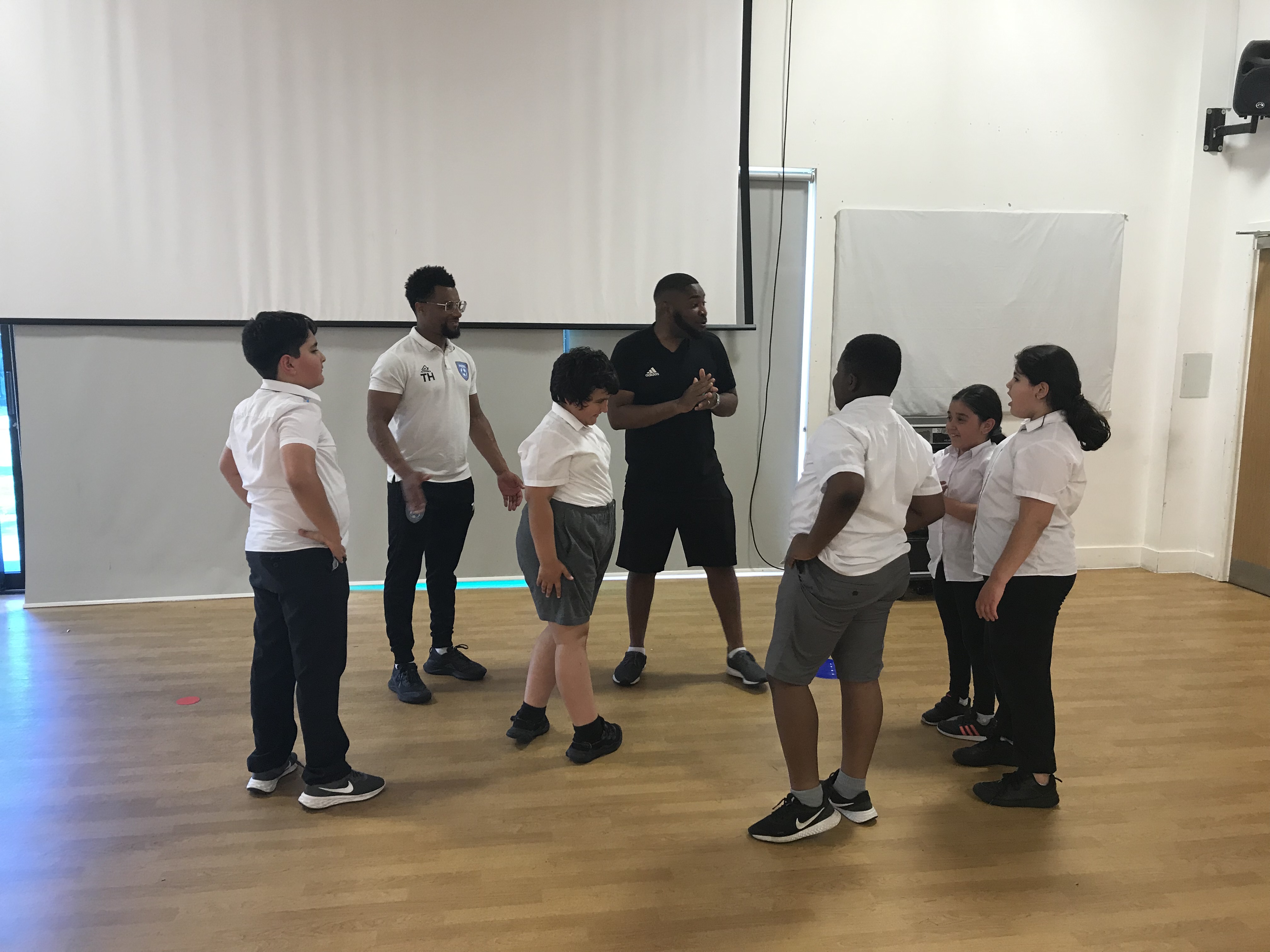 A new initiative designed to help children eat more healthily and get extra exercise has started at the school.
A dozen pupils are taking part in a weekly programme, funded with a grant from the Enfield Wellbeing Fund, secured by the Trust.
Children are being given the chance to enjoy an array of different, fun physical activities, as well as to learn about the importance of nutrition and healthy eating.
This week saw the girls face the boys in a thrilling game of dodgeball, organised by Parks Academy FC.
Dodgeball is a great all-round workout and benefits which include: a cardio workout, increased agility, improved reactions, improved concentration levels and developing team-building skills.
Next week there will be a tasty healthy eating session.