Woodpecker pupils enjoy Paralympic workshop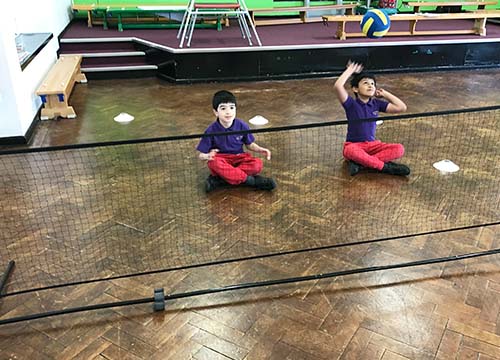 In the lead-up to this year's Paralympic Games, Woodpecker Hall children were given an amazing opportunity to take part in a Paralympic workshop.
Pupils got to experience a range of Paralympic courses and see just how challenging the events can be.
The children took part in a wheelchair race, sit-down volleyball, and blind football.
In the workshop years 3 and 4 also learnt about the three Olympic values. "Respect, friendship, and excellence".
The coaches who delivered the session were impressed with how well everyone did. They said through the different activities they had seen all of the children show the Olympic values.