Half term message to the children from Headteacher, Nicky Ross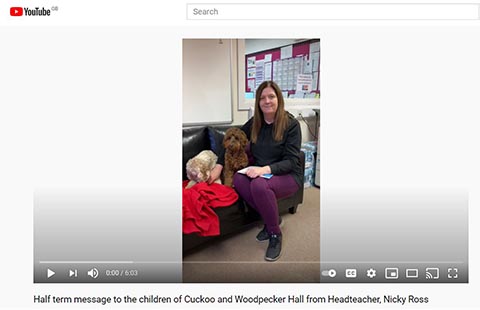 Watch a special message from our headteacher Nicky Ross, wishing the children a happy half term.

In the video, Miss Ross also reads one of her favourite books ahead of World Book Day on the 4th March.

You can watch it here.