Kind hearted Woodpecker families provide 600 food bank meals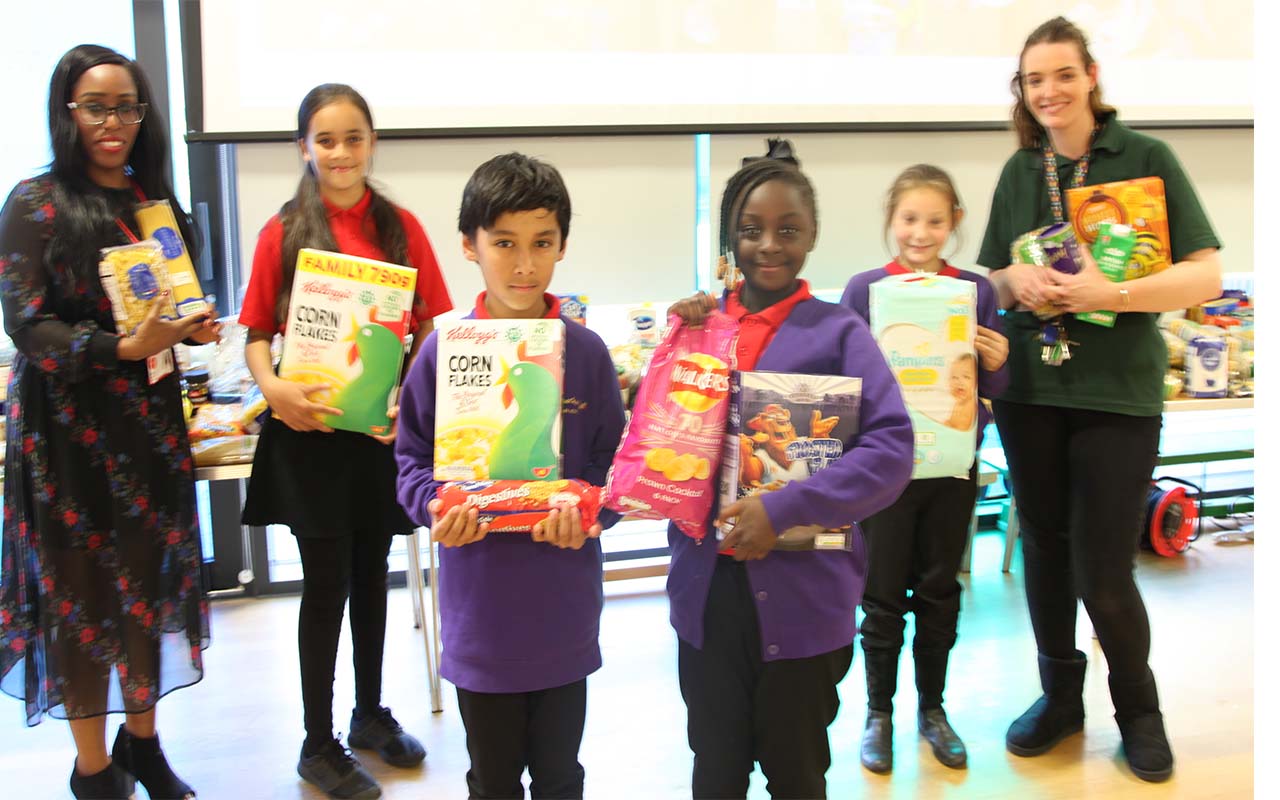 When new head teacher, Sharon Parson, asked parents to help make a food collection to support the North Enfield Food Bank, the school was inundated with donations.
Pupils brought in a staggering 700 kg in weight of tinned goods, boxes of cereals, packets of pasta, biscuits and other non-perishable items.
Thats the equivalent of no less than 6 baby elephants!
After all the food was collected, the school held an assembly, attended by members of the local food bank, who explained why the food was needed in the area and how the much needed food was given out.

1 in 5 people currently live below the poverty line.
Needing to go to a food back for help can happen to anyone.
More information

Find out how to get a food bank voucher here.

Find out what is in a typical food parcel here.