Meet the new headteacher and visit your child's class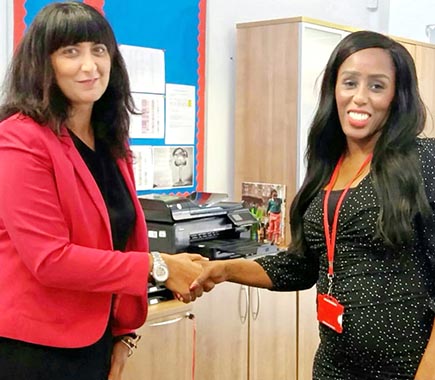 Dear Parents and Carers,

On Monday 24th September we will be holding a curriculum evening.
The evening is an opportunity to meet the new headteacher and to visit your child's class.
You will have an opportunity to ask about the curriculum and be given details of what your child will be doing in class over the course of the year.
The evening starts at 5.00pm with a presentation in the hall followed by a visit to your child's class.

It would be great to see you all on the day.

Look forward to seeing you then

Ms Sharon Parson
(Headteacher)
Photo: Sharon parson (right) meeting Chair of the PTA Tara Gordon.