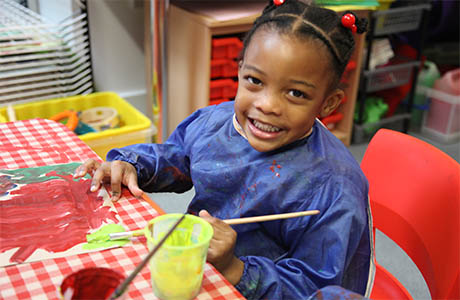 Welcome to Summer Term
This half-term, as part of our learning journey 'Vehicles and Transport', the Nursery children will be able to learn about different types of vehicles and how they can use these vehicles to take them on different Journeys.  We will be going on a local walk around the school to look at the different vehicles we can see. A special Teddy and his suitcase will be arriving in the nursery with a letter from a well-known character inviting them to help Teddy get ready for his special adventure and journey far away.  Each week the children will learn about a different vehicle and use knowledge and understanding gained from our Key Texts to help them prepare Teddy for his adventure.  Postcards arriving weekly will give them clues about Teddy's destination.  Will they be able to help Teddy pack his suitcase and get ready?
This term we will also be focusing on the Journey the children have been through so far in our Nursery and we will begin to prepare them for the Journey they are about to take in their big move to Reception.  We will be supporting the children to get to know their new environment, their classrooms and playgrounds, as well as have the opportunity to meet some Reception children and teachers.  This is a special time for the children; however, it can also be very challenging and hard for them, so we want them to be very prepared.  Towards the end of the Term, we will begin to get them ready to say goodbye to nursery and work towards a big end of Nursery celebration.
During our weekly sessions in the Forest Garden, the children will be working on getting the Forest Garden ready for our competition by weeding, cleaning and watering the garden. They will also explore and observe how the plants have grown and changed. More information about our new Forest School Ethos at Nursery can be found below.
To find out more about learning this half term, please see the Nursery curriculum tab below. 
This half term - Summer 2 - we will be learning about Summer through our learning journey "Let's celebrate Summer!" 
We will be talking about different activities we can do in summer including going on picnics, going to the beach and going on holiday. We will be giving the children opportunities to experience some of these activities by having a picnic in the Forest Garden and having a beach role play in our outside area.  

In the classroom we will continue to develop the children's language skills through activities and games. 
We will develop gross motor skills through throwing and kicking balls and climbing.
The children will develop independence by beginning to use the potty or toilet when they appear to be ready. In small groups we will share the story "No more nappies" to start a conversation about potty training with the children.  If you think your child is ready to start potty training please speak to the Nursery practitioners so that we can work together through the potty training process. 
We will also be preparing the children who are leaving Puffins to go to Finches or Blue Jays class in September for the transition to their new classes. We will be taking them to visit their new classrooms and outside area and to meet their new teachers. 
To find out more about learning this half term, please click on the tab Nursery curriculum below. 
Forest school ethos in nursery

All Nursery classes are now able to use the wonderful Ayse's garden (in the main Woodpecker Hall playground playground) on a weekly basis to have their additional outdoor sessions which will offer the children an insight into the 'Forest School' ethos. Children will have access to natural resources and learning opportunities in the fresh air.
As they explore trees and plants, leaves, sticks, insects, mud and activity games, they become more comfortable in a natural setting where they learn a range of new practical skills, becoming more independent, using their imagination, and initiating learning for themselves.

Forest School initiative is an invaluable opportunity for children to learn and play outside in the fresh air.
If your child has a pair of wellies and a hooded jacket, please send them to school on Wednesdays for Rosen classes and on Thursdays for Carle class. If you don't have wellies, don't worry, just let us know.
Find out more about Forest school here.

Please don't hesitate to contact us if you have any questions.