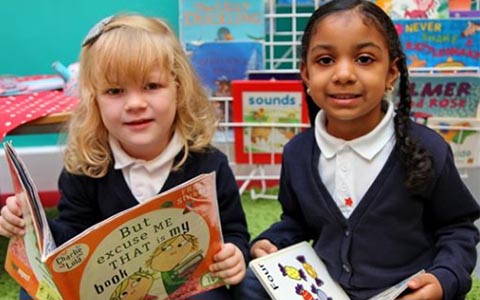 Welcome to Summer Term 2

We hope you enjoyed your half term break and warmer weather. We are looking forward to seeing you all back in class for more learning fun in our last half-term of this academic year!
This half term our learning journey is 'Journeys'.
Through our 'Journeys' topic, the children will be learning about different places in the world and the types of journeys characters in our stories go on and how they get there.
The children will learn about different means of transport and have an opportunity role play different trips and journeys. We will be linking the topic of 'Journeys' to the personal journey the children are making on their Transition to Reception. We have put together some helpful transition tips.

We will be focussing lots on the children's personal and social development and preparing them for making new friends and working with new teachers next year.
During our weekly Forest Garden sessions, we will be identifying mini beasts that we find and building the 'mini-bug hotel' to make them a shelter. We will also be caring for the plants we grew last half term by watering them and making sure that no pests eat them! Hopefully near the end of the half term we will have some vegetables to pick.
To find out more about learning this half term please click on the Nursery curriculum tab below.
Thank you, The Nursery Team
Forest school ethos in nursery
From  March, all Nursery classes will be using the wonderful Ayse's garden (in the Cuckoo hall playground) on a weekly basis to have their additional outdoor sessions which will offer the children an insight into the Forest School ethos. Children will have access to natural resources and learning opportunities in the fresh air.
As they explore trees and plants, leaves, sticks, insects, mud and activity games, they become more comfortable in a natural setting where they learn a range of new practical skills, becoming more independent, using their imagination, and initiating learning for themselves.

At a time when schools are under pressure to minimise the potential risk of coronavirus transmission, Forest School initiative is an invaluable opportunity for children to learn and play outside in the fresh air, where that risk is at its lowest.
If your child has a pair of wellies and a hooded jacket, please send them to school on Wednesdays for Rosen classes and on Thursdays for Carle class. If you don't have wellies, don't worry, just let us know.
Find out more about Forest school here.

Please don't hesitate to contact us if you have any questions.