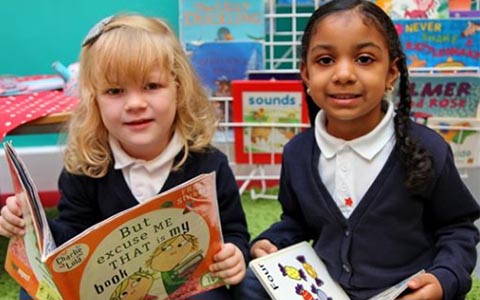 Welcome to Summer Term!
Dear Robin Hall families

We hope that you had a restful spring break and the children are ready to start back at school for more learning adventures and explorations.

This half-term, as part of the learning journey 'In the Garden', the Nursery children will be able to do a lot of gardening. Skills of gardening have a positive impact on children's literacy and numeracy development leading to a more active, inquisitive approach to learning and improved problem solving skills. They also help the children became more resilient, confident, eager to learn and have healthier life styles.

During our weekly sessions in the Forest Garden, the children will also work as a team and construct a bug hotel for all the garden minibeasts.  More information about our new Forest School Ethos at Nursery, please view the page below.
To celebrate Plant and Share Month (from 19 April to 19 May), Robin Hall Nursery is going to join the national competition launched by the Soil Association's Food for Life, and get children growing seeds in the most unusual containers. You can find more information here.

We have already planted some potatoes in baby baths! If you have any quirky and unusual containers that we can have for our planting, please hand them to the class teachers. Thank you.

To find out more about learning this half term, please click on the tab Nursery curriculum below.

Thank you for your support.

Justyna Powrie
EYFS Assistant Head Teacher JPowrie@CHAT-EDU.org.uk

Thank you for your support.   Justyna Powrie EYFS Assistant Head Teacher JPowrie@CHAT-EDU.org.uk
Forest school ethos in nursery
From Wednesday 10th March, all Nursery classes will be using the wonderful Ayse's garden (in the Cuckoo hall playground) on a weekly basis to have their additional outdoor sessions which will offer the children an insight into the Forest School ethos. Children will have access to natural resources and learning opportunities in the fresh air.
As they explore trees and plants, leaves, sticks, insects, mud and activity games, they become more comfortable in a natural setting where they learn a range of new practical skills, becoming more independent, using their imagination, and initiating learning for themselves.

At a time when schools are under pressure to minimise the potential risk of coronavirus transmission, Forest School initiative is an invaluable opportunity for children to learn and play outside in the fresh air, where that risk is at its lowest.
More information about our Forest School Ethos will follow.
If your child has a pair of wellies and a hooded jacket, please send them to school on Wednesdays for Rosen classes and on Thursdays for Carle class. If you don't have wellies, don't worry, just let us know.

Please don't hesitate to contact us if you have any questions.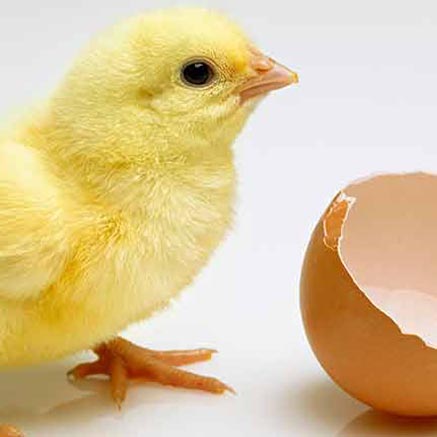 On the farm: Chicks

We will be continuing with learning about the farm and animals as part of our learning journey: "On the Farm".

We are pleased to let you know that the children are in for an amazing treat as on Monday 8th March as we have other "visitors" arriving at Robin Hall Nursery too.
The Happy Chick Company will deliver 'living eggs' to us for the children to have the unique opportunity of watching the chicks hatch.  Happy Chick Company provides an ethical chick hatching experiences for nurseries and schools.
You can find more information here.
For 10 days the children are going to watch closely what happens during the journey from egg to chick.
Our happy chicks living eggs will be delivered to school in an incubator. The eggs are due to hatch on Tuesday 9th or Wednesday 10th March.
Once the chicks recover from hatching and brooding, the children will be able to handle them safely (if they wish) following all the guidance and hygiene instructions.
This amazing programme provides life cycle education that enables children to see chickens hatching from their eggs. It gives the children an unforgettable science experience and adds such a great value to our learning journey "On the farm" this half-term.

Time to talk
Please ask your child for their daily observations on the growth of the chicks. The children will be super excited to tell you about their experience with the chicks.