Read Aloud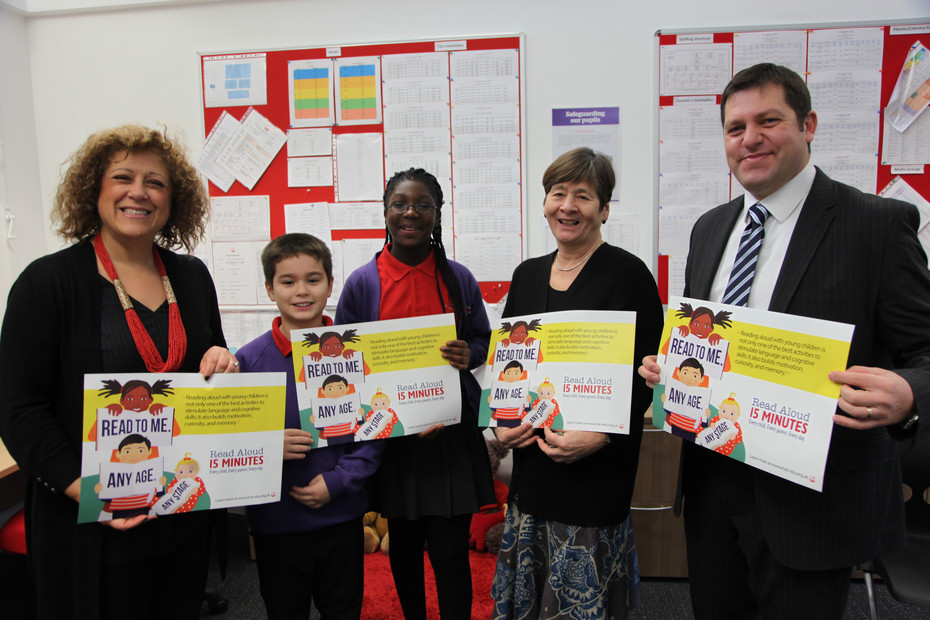 In February, we launched a new campaign across our academies to encourage reading between parents, carers and children. Read Aloud. 15 minutes. Every child. Every parent. Every day. Research consistently shows the benefits and value of reading with your children every day from a little as 15 minutes. Read Aloud also forms an integral part of our daily homework tasks.
Read Aloud was described by Enfield Council at the launch as a 'wonderful initiative'.
The local media gave Read Aloud great reviews. The Enfield Gazette & Advertiser declared: Enfield schools tackle ambitious reading challenge and the Enfield Independent asked: Want to inspire your child to read? This will help.
Read Aloud Resources