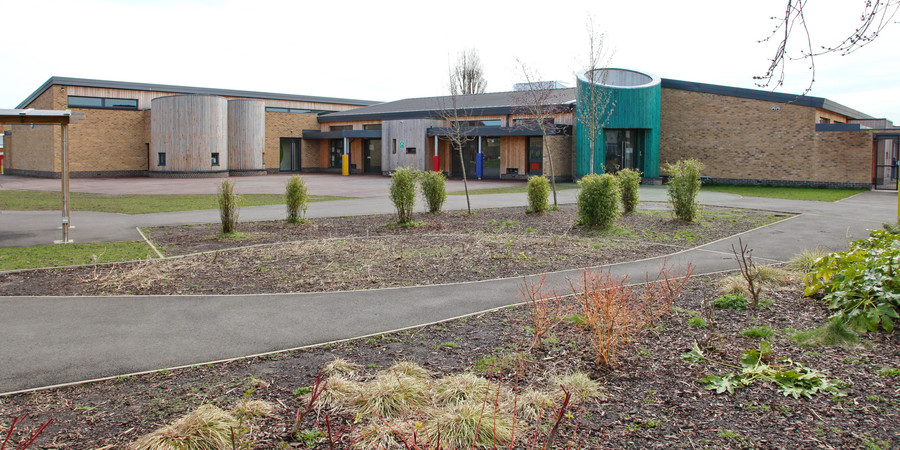 The northern end of our fabulous brand new purpose-built single-storey academy building
Woodpecker Hall opened as a brand new "two-form entry" Primary Academy in Edmonton for 3 to 11 year-olds in September 2011, in a fanfare of publicity and excitement.
It was set up under the current Government's "Free Schools" initiative, and was one of the first successful Free Schools in England.
The Headteacher of Woodpecker Hall is Mr David Penkert.
The primary academy opened with two Reception classes and two part-time Nursery classes (morning and afternoon) giving an initial pupil roll of 120 in September 2011.
Now, for the 2015-16 academic year, it has grown to a current pupil roll of 360 .
Woodpecker Hall will continue to grow by one year group every year until it reaches its full pupil roll of 480 pupils in September 2017.
At the end of 2012 the academy moved in to its brand new, purpose-built, state-of-the-art, energy-efficient school building, which fronts on to Nightingale Road, Edmonton N9.
The new building was officially opened on 17th January 2013 by the Secretary of State for Education, the Right Hon. Michael Gove MP.